Bankruptcy Attorneys
The attorneys at Bankruptcy Legal Center are experienced bankruptcy lawyers who are dedicated to protecting you from harassing creditors and helping you eliminate your debts while protecting your income and assets. Our firm's sole mission is to help people in our local community get out of debt and get a fresh financial start. If you are suffering from high interest credit card debt, facing a foreclosure, were recently served with a lawsuit, or your wages are being garnished, we are here to help. Our skilled attorneys will help you wipe out your debilitating debt without having to give up your home, car or truck, money, or any of your other assets. If you are suffering from financial stress, you have a place to turn to for help. We are passionate about justice and make sure your legal rights are protected so that you get meaningful and lasting relief from relentless creditors and the fresh start that you need and deserve.
Attorney Nona Maddah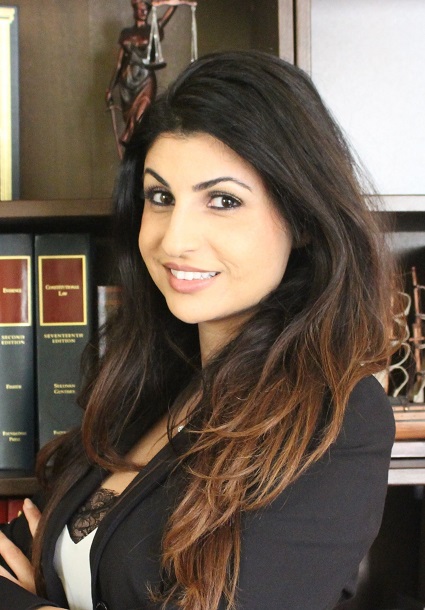 Attorney Nona Maddah is an experienced lawyer specializing in bankruptcy and debt relief. Nona first developed her passion to be a lawyer when she was a child after experiencing the compassion and devotion shown by an attorney who helped one of her close family members. Throughout her childhood and teenage years, Nona would stick up for people who were being bullied and were helpless to defend themselves. She would use her exceptionally commanding voice to effectively put bullies in their place, often standing up for people she doesn't even know. As an attorney, Nona still has the same passion for protecting the oppressed. As a bankruptcy lawyer she helps victims of harassing debt collectors seek protection under the Federal bankruptcy laws and shields them from unlawful collection tactics. Nona attended University of California San Diego and attended law school at University of San Diego School of Law. She is admitted to the Bankruptcy Court covering San Diego County and all California State Courts. She proudly serves as a member of the California Bankruptcy Forum, the San Diego Bankruptcy Forum, the San Diego County Bar Association (SDCBA), and the North County Bar Association (NCBA). Nona is the managing attorney of Bankruptcy Legal Center. She is an approachable lawyer who enjoys working with her clients. In her spare time, she teaches as an adjunct professor at Southwestern College. Nona treats each client like family, handling their matter with the utmost skill, dedication and care. She is highly recommended by her former clients who frequently refer their family and friends to Nona. To Nona, this is the highest form of recognition, the appreciation of her clients.
Attorney Mark Aalam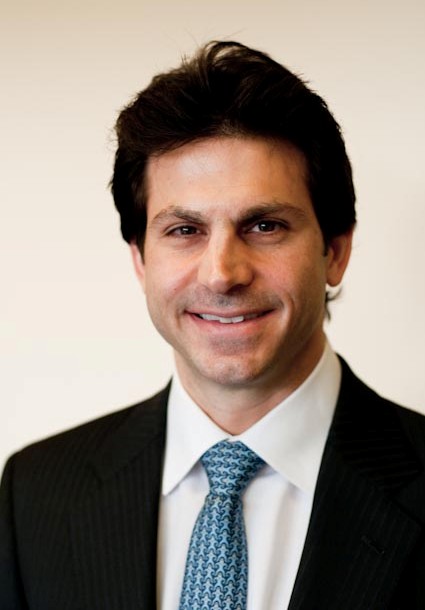 Attorney Mark Aalam is an experienced lawyer who specializes in bankruptcy and debt relief. For over a decade he has been helping people in San Diego get out of debt and get a fresh financial start through Chapter 7 straight bankruptcy, and save their homes from foreclosure through Chapter 13 repayment bankruptcy. He has repeatedly utilized the lienstripping process to successfully to lower his clients' total mortgage debt by removing a 2nd mortgage or home equity loan encumbering their homes. Upon meeting Mark for the first time, you will immediately feel comfortable and secure and know that you are in good hands. He is a skillful lawyer who will help you keep your home, car or truck, business, and other assets, while eliminating all of your debts so you can truly have a get a fresh start. Mark attended University of California Santa Barbara and Thomas Jefferson School of Law. He has been admitted to every bankruptcy court in the State of California and proudly serves as a member of the American Bar Association, San Diego County Bar Association, California Bankruptcy Forum, and San Diego Bankruptcy Forum. Mark serves as Of Counsel to Bankruptcy Legal Center. Most importantly, his goal is to always determine what your needs are and what you are trying to accomplish and give you a solution that addresses all of your needs and goals. If bankruptcy is not right for you, Mark and the firm won't file your case. If it is the right solution, then he will recommend that your case be filed and he and the firm will file your case in such a manner that it will proceed smoothly and achieve the best results possible.
Making a Difference
After becoming lawyer and being admitted to the State Bar of California, Mark, the founder of Bankruptcy Legal Center, served as an associate attorney for a prominent bankruptcy law firm representing individuals, small businesses, and large business, as well as regularly representing a Fortune 500 company.  Working at that law firm, he honed his skills as an attorney and amassed an impressive string of victories.  But representing big companies did not satisfy him.  He wanted something more; he wanted to make a difference. He wanted to help people.
Bankruptcy Legal Center Is Formed
In 2008, Mark left his former firm and founded a new and unique bankruptcy law firm focused on representing debtors.  He named the firm Bankruptcy Legal Center to reflect the passion and focus of the practice which is to help ordinary people who are suffering from the stress and problems associated with excessive debt.  Subsequently, Bankruptcy Legal Center acquired new ownership and at that time attorney Mark Aalam decided to continue to serve the firm as Of Counsel because of his moral sense of commitment to the clients of the firm and his passion for helping people in distressful situations. Mark continues to actively work with clients of Bankruptcy Legal Center and help them obtain debt relief.
Exclusively Representing Borrowers
The lawyers at Bankruptcy Legal Center exclusively represents borrowers.  They never represent lenders.  Yet the founder's prior experience representing lenders and a Fortune 500 company gives the firm unique insight into how lender thinks, helping the firm to better protect your legal rights in court proceedings.
Sole Mission
The sole mission of Bankruptcy Legal Center is to help people in our local community get out of debt and get a fresh start. If you are looking for an experienced bankruptcy lawyer dedicated to helping you, then you've found the right place.  An experienced attorney will go over your options with you and show you how to get started on the road to a more secure financial future, as the firm has done for so many Southern California residents.
Proven Track Record of Success
Our firm has a proven, continuous track record of success.  We are skillful and dedicated California lawyers who make sure the job gets done right every time.  Our clients are extremely satisfied with our services and have provided candid testimonials that you may find helpful when selecting your bankruptcy attorney. Whether you need a bankruptcy attorney to help you get out of debt San Diego with a Chapter 7 filing, or a foreclosure lawyer to stop a foreclosure of your home with a Chapter 13 filing, we are experts and know how to help you.
Free Attorney Consultation
Call today to set up your free consultation with experienced San Diego bankruptcy attorney who will discuss your situation with you, determine what your needs are and what you are trying to accomplish, and give you an overall solution that addresses all of your needs and goals.  With our help, you can become debt free and get a fresh financial start.  Take control your life and your finances.  Call us at 619-501-9711 .